SEO – Search Engine Optimization
SEO is a very commonly used term, which is short for Search Engine Optimization.
What does it really entail?
In a nutshell, this refers to the process whereby the visibility of your website is improved when online searches are made. Needless to say, your main purpose when launching a site is to have as many people visit it as possible.
The more hits the site gets the greater the chances that you are going to get purchases and increase your profits. However, when one makes an online search, it is not that simple for your site to be among the top rankings.
Bear in mind that there are numerous other similar sites that sell the same products or services as you, and only a few sites will be visible on the first page of the search website.
Now if you come to think of it, what is the probability that the person conducting the search is going to be interested or inclined in checking the outcome presented on the second, third, fourth, or subsequent pages.
Very slim right? Most will simply stop on the first page and click on one of the top results, as even scrolling down takes time. In this day and age, we are all inclined to make things as quickly and as effortlessly as possible after.
So, basically, you need to do your utmost to ensure that your site is among the top outcome presented on the first page of a search. This is what SEO is all about.
In order to do well in SEO you need to understand how search engine rankings work. A search engine like Google search makes use of bots to crawl pages on the internet.
These go from site to site, and in the process, they collect information about the pages. These are then put in an index so that algorithms analyze them by taking into account numerous ranking factors.
This will ultimately determine in which order the pages shall appear in search results.
Some of the main ranking factors include content quality, keywords, and mobile friendliness. The main purpose of all this is to provide users with the best and most efficient search experience.
Hence, as a site owner, you will need to ensure that you provide great quality content, with relevant keywords, so that you can optimize your site. This will help you to rank better on search websites.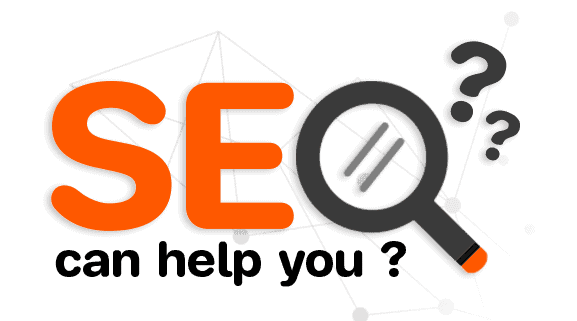 Why using SEO can help you in your organic search engine outcomes?
Most online searches are conducted so that the individual can learn more about a product or service, and get to know which business is offering it.
Searches also pertain to reviews on the product or service, as well as to compare prices being charged by different sellers.
All this is done so that one can make a well-informed buying decision. Hence, SEO – search engine optimization is a critical part of your online strategy as you need to be aware that most likely a prospective customer is going to use the internet in order to find the product or service you are selling.
After conducting an online search, you want to make sure that your site is presented on the first page so that that customer goes to your site and you will be in the chance of having him purchase from you.
Therefore SEO is a key element in helping you to increase your visibility online as well as to get you to make more sales and profits.
You thus need to make sure that your site content is as SEO-friendly as possible. This needs to be complemented by articles that are rich in keywords but at the same time as informative as possible.
You need to ensure that keywords are inserted in the content, but you also need to allow the content to be interesting and flowing.
Too many keywords might easily end up making the content boring and repetitive and you need to avoid this at all costs.
Hence a balance needs to be carefully struck between quality content that also contains keywords that will help from an SEO point of view.
How can you use our tool to improve your ranking in search engines?
As you write your articles with the aim of posting them online, you will be focusing on the keywords that are worth inserting so as to help your articles be SEO-friendly.
Be careful to conduct keyword research in order to choose the best possible keywords and phrases to include in the content. However, as you write you also need to ensure that those keywords are not being simply dumped in the content in a nonsensical manner.
They need to fit in naturally and allow a reader to feel at ease and interested in the content. Otherwise, your SEO goal will be placing the quality of the content at risk. You cannot afford this.
We have been operating in this line of business for several years and we know very well what all this entails.
It is not as easy as it might sound and it takes a lot of time and effort to ensure that your articles are worth reading and sharing, as well as SEO friendly.
Hence, SEO is one of the stepping stones for your website to do well, and for you to benefit from sales and new customers.
Our job as SEO specialists is to optimize your content so as to help you get discovered through a search engine's organic search results. Ranking factors matter a great deal.
Nobody knows precisely how the algorithms of search engines work. But one thing is for sure – the search algorithms will look at key factors such as the keywords used in the search, and the relevance and usability of the pages. Your location, certain settings, and how reliable you look are other important elements.
So your SEO will basically be responsible to demonstrate the search engines that you are worth showing up on the first page of search pages.
Search engines have a common goal – they want to give the person who carried out the online search the best and most valid outcomes, and so with proper SEO we shall be validating and proving that you are among the very best online.
We would thus like to offer you a helping hand in improving your game in all this, as ultimately this greatly affects the success of your online endeavors.
We are offering you an article submission tool whereby you will be able to choose from numerous niche article websites where you can post your articles while putting your mind to rest that they are being placed on quality platforms.
With great metrics and lots of readers, these sites can guarantee great results for your articles.
We also check for their quality throughout, as we want to offer you only the very best. After all your articles deserve to be placed on the best sites.
This will greatly help you to achieve excellent outcomes in terms of readability, exposure, as well as SEO.